Superintendent Chris Reykdal
Chris Reykdal is a transformational, visionary leader with a career in public education and an unwavering commitment to doing what is right for students.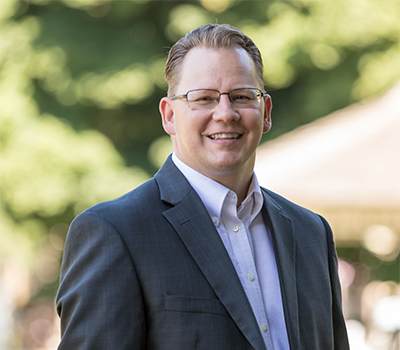 First elected in 2017, Chris Reykdal is currently serving in his second term as Washington's 16th State Superintendent.
Known for pushing against the status quo to meet the evolving needs of our students and our economy, Chris has spearheaded some of the most transformational changes Washington's K–12 public education system has seen in decades.
As State Superintendent, Chris has:
Expanded pathways to graduation to align with students' individual interests and goals,
Successfully advocated for historic state investments in services for students with disabilities,
Made significant progress in eliminating out-of-pocket costs for students engaged in dual credit programs like College in the High School and Advanced Placement,
Increased access to free meals at school to an additional 465,000 students,
Expanded dual and tribal language learning programs for our youngest learners,
Started a first-of-its-kind residency program to support teacher recruitment,
Added civics education as a graduation requirement for all students,
Increased the number of CTE course equivalencies, which allow students to earn core academic credit requirements through CTE courses, by 20%,
Successfully advocated for market-rate salaries for Washington's teachers,
Returned timber revenue to the rural communities where it's generated,
Established a path for students to earn elective credits toward their diploma with paid work experience, and
Diversified the OSPI staff and leadership team to more closely reflect the diversity of Washington's students.
As a former teacher, soccer coach, school board director, state legislator, and executive for our state's community and technical college system, Chris has a unique perspective of the K–12 system and how our state supports learners from preschool through postsecondary learning.
Under Chris' leadership, the work of OSPI is centered on equity, transparency, accountability, customer service, and on keeping students at the forefront of all decision-making.
Chris graduated summa cum laude from Washington State University (Go Cougs!) with a bachelor's degree and a teaching certificate, and he earned a master's degree in public administration from the University of North Carolina–Chapel Hill.
Chris is a lifelong learner who enjoys solving complex problems with data and research. In his free time, you can find Chris hiking, cheering on Washington's sports teams, listening to 80s music (the greatest decade for pop music!), or seeing a movie with his family.
Chris and his wife, Kim, live in historic Tumwater with their two children, Carter and Kennedy.
Honors & Awards:
Leadership Award, National Association for Bilingual Education, 2023
State Auditor's Stewardship Award, Washington State Auditor's Office, 2022
Henry Toll Fellow, Council of State Governments, 2022
Golden Gavel Award, Washington Association of School Administrators, 2021
Envision Award, Washington DECA, 2019
President's Award, Association of Washington School Principals, 2018
MESA Champion Award, MESA USA (Mathematics, Engineering, and Science Achievement), 2018