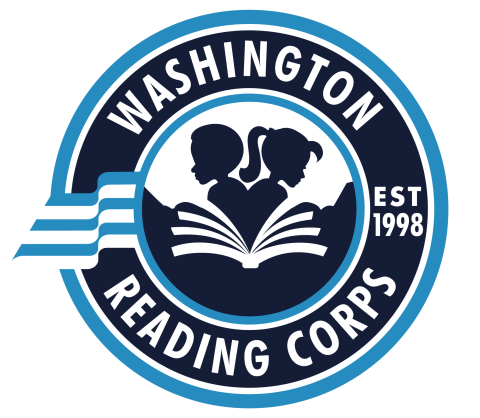 Contact Information
Kendra DeBow
Acting Site and Member Services Manager
Washington Service Corps
The mission of the Washington Reading Corps (WRC) is to improve the reading abilities of K-12 students across Washington through research-based tutoring tools and other supports for struggling readers. The program is administered through a partnership between the Washington Service Corps, a program of the Employment Security Department, and the Office of the Superintendent of Public Instruction (OSPI).
Host A WRC Member for 2023-24
WRC members tutor K-12 students in multiple subject areas, work with teachers on literacy projects, and plan literacy events for parents and students. Host a WRC member for 2023-24!
NOTE: Returning schools, contact your WRC coordinator with your intent to continue.
Partners