Washington State Classified School Employee of the Year
Carmen Roberts
Office Manager
Pullman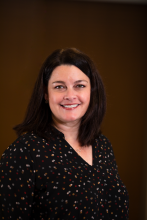 The journey into education for Carmen was by way of parent volunteering. When her children were in elementary school this former probation officer found a new avenue to pursue working with others while balancing family life as part of the school system. Carmen has well rounded school experience. She worked in Title 1 at one of the elementary schools in her district and in Special Education at the high school as a paraeducator prior to her current position as Office Manager. Previously Carmen also worked as a substitute paraeducator in the elementary, middle and high schools in her district.
What truly sets Carmen apart are her interpersonal skills. She has an innate ability to connect with others, whether it be the students she strives to serve or various colleagues and the community beyond. Carmen engages with those around her in effort to build relationships with families for a more meaningful experience in her work. Carmen has voluntarily participated in interview training offered by her district and sat on numerous job interview panels. As the most senior Office Manager, Carmen has been asked to train several new hires. She has served as co-President of her bargaining group and been on the Health and Safety Committee during the pandemic. Carmen was awarded the 2022 Excellence in Education Award, recognized "as an employee that advances the mission of their district through exceptional performance of their role in supporting each student in achieving their full potential".
---
105 Regional Classified School Employee of the Year
Chris Harris
Custodial Services
Selah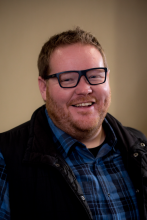 Chris is the Selah School District's Custodial Lead and Athletics Events Coordinator. Chris, a graduate of Selah High School, is in his 16th year of serving the District. Prior to his current role, Chris worked at Selah High School as the Head Day Custodian, having earned the leadership role after beginning his Selah career as a student worker in the Nutrition Services Department, then transitioning to summer employment and eventually, a custodial role at an elementary school within the district. Chris has the skill of anticipating many staff needs and making them happen with ease. While at SHS Chris was able to start a TA program to help many students succeed and to learn critical life skills that can help them. Chris' touch of service can be found in every building, department and extra-curricular event.
---
112 Regional Classified School Employee of the Year
Hilda Lail
Bilingual Family and Community Engagement Partnership Coordinator
Vancouver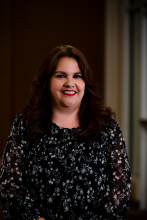 Hilda Lail is the Vancouver Public Schools Bilingual Family and Community Engagement Partnership Coordinator. Working in this role gives her the opportunity to pursue what she has considered her passion. Previously, Hilda was a journalist in Mexico, which she pursued because she saw this as an opportunity to become the voice of all who could not speak, were not heard, walked the streets and were not seen. Often, these people were children and families who suffered from lack of resources and information. Being a journalist eventually led Hilda to Vancouver, Washington where she volunteered to help create and translate a brochure with resources for homeless people. Hilda is a firm believer that the heart always guides one to make the best decisions. Therefore, when she had the opportunity to start a profession in education, she took it without hesitation. Through the years as a Paraeducator, Family Community Resource Coordinator (FCRC), District Spanish Family Advocate, and Bilingual Family and Community Engagement Partnership Coordinator, Hilda has represented Latino families. She has also had the opportunity to help newly immigrated students and families by connecting them with various resources such as, language skills, job opportunities, and academic enrichment for youth and children. Hilda uses her first hand experience from having been an immigrant herself. Hilda also had to learn the various systems including the school system, and learn English Hilda quickly figured out that there is a vast difference between resources and systems from country to country. Her goal is to help students and their families navigate this while assisting them in attaining opportunities that exist for all.
---
114 Regional Classified School Employee of the Year
Crystal Brown
Learning Support Services
Sequim

Crystal Brown had a career in the banking industry where she quickly climbed the ranks before she put a pause on her career to start a family. She was lucky enough to be able to stay home with her son while he was young and when she started volunteering in her son's kindergarten classroom she found she loved the atmosphere surrounding education. Volunteering in her son's classroom led to her becoming a substitute paraeducator, which turned into working part time as a paraeducator at his school. Having an elementary aged child with his friends always wanting to come to her home made working as a paraeducator at his school seem like the natural progression. She found that as a paraeducator she could use the same skills she used as a mother to help students with many different needs and create a safe, caring, nurturing environment for students. Since 2005 Crystal has been encouraged to take on additional duties and hours as her son got older. Others recognized her strengths and as a special education paraeducator she was her supervisor's "go to" person for challenging situations. She was invited to brainstorm many new forms with the district nurse for school use, and made new protocol documents and forms that created consistency throughout the district. As a secretary, her principal relied on her knowledge of Microsoft applications to create and update resources for staff, students, and families. Crystal is respected amongst her peers for her dependable leadership and steadfast work on behalf of all students, families, and staff and has held the title of President of her secretarial group for two years. She has been an active member of the group's bargaining committee since joining her bargaining group. She has most recently been invited to be a part of the district's budget committee.
---
121 Regional Classified School Employee of the Year
Anita Lee

Tacoma
Mason Middle School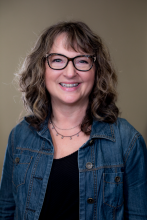 Anita Lee began her School District career in 2001 as the Free and Reduced Meal Specialist in the Nutrition Services Department. For over 15 years she served thousands of families by helping eligible students receive meal benefits at school. After surviving breast cancer in 2013, Anita sought a career change within Tacoma Public Schools that lead to her current position as Attendance Specialist at Mason Middle School. Working in a school office directly connecting with students, parents, and staff is exactly where Anita found her career sweet spot! She greatly enjoys the regular interactions with students and families as she provides multi-faceted support to overcome truancy, school avoidance, and improve overall school attendance. She effectively balances friendly encouragement with the task of enforcing the state BECCA Bill. Anita is inherently a child advocate as a four-time foster parent, school foreign exchange host and chaperone, and attending students' arts and sporting events. She feels fortunate and fulfilled that her career enables her to continue advocating by connecting with, supporting and empowering students and families. Anita is recognized as a Whole Child Champion in Tacoma Public Schools.
---
123 Regional Classified School Employee of the Year
Nanette Duncan
Autistic Structured Program
Richland

Nanette Duncan "Together, educating every student for lifelong success!" Each and every day she is this mission and vision statement. "Together," 34 years, from 1989 to 2023; a career that exemplifies this statement for student(s)/families, and her community. A career, serving 14 Sped teachers, serving 100's of students, within: Resource, Self-Contained, and the Structured Autistic Program. During the Covid epidemic she dropped off weekly materials to Special Education students to their homes and provided after school tutoring to Sped/Gen Ed students, for 1 1 /2 hrs., 4 days a week (M-Th). These are two examples amongst so many, demonstrating her strong commitment to providing quality services to students with disabilities and supporting her district's mission statement. A graduate herself from the school district she's made a career in. Personally, raising 3 children that are successful adults. A daughter and two sons. Her daughter earned a scholarship to play soccer in Washington state, tragically lost her life in Seattle while jogging. Her two sons, one an educator in Washington, received a football scholarship to play in Montana, and the other is employed in the HVAC industry. Whether personally, or professionally, she's had a positive impact on the lives of those around her. A strong commitment to providing quality services, passionate about providing the best support possible for students and in working with school district staff to achieve these goals. She's worked with teachers, other paraeducators, community members to help students with disabilities access and make progress in their education. Throughout her career she has supported student(s) ability to remain in the educational environment they would be in if they did not have a disability. "Together, educating every student for lifelong success," sums up the positive impact she's had throughout her career serving student(s), and her community.
---
171 Regional Classified School Employee of the Year
Chris Rosales
Paraeducator
Wenatchee
Westside High School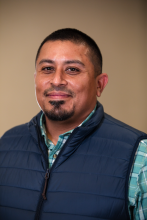 Chris Rosales is a paraeducator for the Wenatchee School District in Wenatchee Washington. He works at Westside High school and is one of the hardest, caring, professional and humble people that exist in this world. As stated before he works and started as a paraeducator for Westside High School. As soon as he stepped in, he took control of that position and started stamping his name everywhere he went and in every student's life along with their families. From the beginning, Chris took it upon himself to understand why some students were not meeting schoolwork standards and also why some students were not coming to school. Instead of just "letting it fly" he began talking to them and figuring out that they were struggling because they were never taught the right way to do things, or just being praised for their hard completed work. They were often passed on to the next grade so that the next teacher or staff could handle them. He understood that not every student is the same and there has to be different ways of teaching and encouraging these young minds and letting them know that they too can succeed even when the odds are stacked against them. Chris's determination and commitment allowed him to get the "family advocate" position at his school. With this new tool in his belt, he ventured into students' homes to talk to parents and guardians of those students. He would stay talking to parents for hours about how to help their kids into coming into school more often and would also help the parents with plans for their kids to do schoolwork. He would plan out goals for the students to meet with their parents aboard to ensure that they would also be accountable for their actions.
---
189 Regional Classified School Employee of the Year
Brenda Flett
Paraeducator
Arlington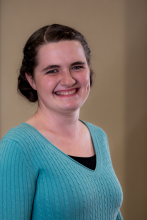 Brenda never expected to be involved in education but stumbled upon it. While growing up in Nicaragua as a daughter of missionaries, she began working with kids by teaching Sunday school and volunteering at kids' camps. She did not venture into formal education, however, until she volunteered at a school while visiting family in Cyprus. There Brenda worked with students of all ages from preschool to high school. Upon returning home to Washington she began to pursue certification as a paraeducator. She finally landed where she would never have thought possible–middle school. Brenda is always willing to do whatever best supports her students. That can be anything from working one-on-one in the classroom to teaching small groups. Whenever needed she uses her language skills to translate for Spanish-speaking newcomers. She brings to every day a love of learning, a desire to grow, and a deep appreciation for varied perspectives and cultures. Her goal is not to accomplish great things, but rather to favorably influence the small moments that make up the majority of kids' lives. When not at school she is most likely volunteering with young people or crafting with friends, in an after-school club, or by herself.
---