CTE Course and Program Approval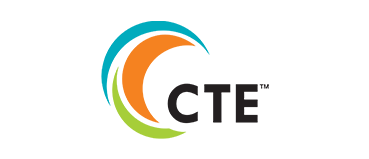 21st Century Skills
Integrating 21st Century Skills into all curricula positions CTE as a premier course of study for career and college readiness for all students, and places more students on the path to success.
The legislature authorized the OSPI to establish standards for CTE through WAC 28C.04.100. These standards were created to ensure high-quality career and technical programs across the state.
Every CTE course is approved by OSPI through the Course Application process in EDS. Course applications include course frameworks, extended learning opportunities, skills gap information and more. Frameworks are approved for new courses, and then all frameworks are kept up to date by the district.
CTE Course Applications
The purpose of the framework/course approval process is to make certain that all CTE courses:
Ensure academic rigor;
Align with the state's education reform requirements, including the Washington State Learning Standards;
Help address the skills gap of Washington's economy;
Maintain strong relationships with local CTE advisory councils for the design and delivery of career and technical education; and
Align with current industry standards.
Course Approval-Open System

To be offered 1st Semester: Due April 15
To be offered 2nd Semester: Due October 15

Course signature page is only available after the course has been approved. After course has been approved, print, sign and file course signature page.

Courses must be in APPROVED status in Course Application system, and in APPROVED status in the Program Approval system to maintain compliance. Reminder, only APPROVED CTE courses can be claimed for enhanced funding.

Program Approval-Closed System

Preview Window: December 1-31
Submissions Window: January 1-31

Program Signature Page is only available after the Program has been approved. After program has been approved, print, sign and file program signature page!

Approval of specific program areas will be completed based on the schedule below. All CTE courses from districts with CTE programs must be approved through the Course and Program Approval process, or CTE courses in the program area lose approval status.
CTE Program Approval
Leadership & Extended Learning
Leadership Templates
Extended Learning