Open Doors Youth Reengagement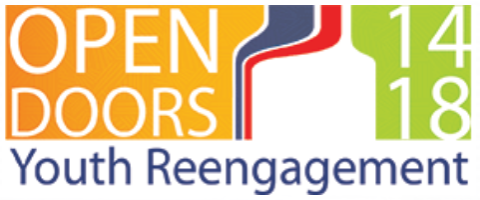 Laws & Policy
RCW 28A.175.100 directs OSPI to adopt rules to implement the provisions of Engrossed Second Substitute House Bill 1418 (2010). OSPI has consulted with community colleges (SBCTC), dropout reengagement programs, school districts, ESD's, and the Workforce Board, as well as, approved providers of online learning when making these rules (Chapter 392-700 WAC).
Open Doors Youth Reengagement (WAC 392-700) is a reengagement system that provides education and services to older youth, ages 16-21, who have dropped out of school or are not expected to graduate from high school by the age of 21.
Open Doors reengages disconnected youth through programs that encourage community partnerships, create multiple pathways for students to realize success, and provide an on-ramp to post-secondary achievement through a performance-based, individualized support model.
A collection of templates and documents needed to start an Open Doors program (or to expand program pathways with additional partners).
Open Doors resources for enrollment, reporting instructions, eligibility documentation, initiatives summaries, links to past newsletters, and more.
A variety of published reports exist on Open Doors Youth Reengagement, including outcomes, evaluative, and legislative reports.
A summary of the Open Doors Statewide Steering Committee. Includes information and membership.